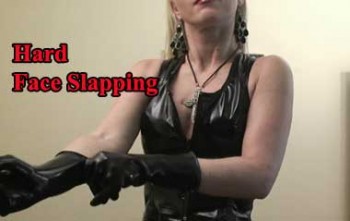 The slave is watching his mistress Serena which poses in a complete latex outfit in front of the mirror.From time to time she come around and keeps him under chastity with ultra hard face slaps.
Again a feast for the friends of latex rubber glove fetish and extreme hard face slapping.
Mistress Serena loves it to give face slaps only full force and it is so exciting to watch her sexy posing and turn from one moment to the other to a cruel face slapper.You would never forget her sadistic smile after a good beating.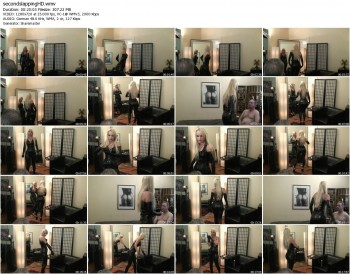 wmv
Duration: 00:20:03 Filesize: 307.22 MB
VIDEO: 1280×720 at 25.000 fps, VC-1@ WMV3, 2000 Kbps
AUDIO: German 48.0 KHz, WMA, 2 ch, 127 Kbps
Removed for Content-Owner request